Beyond the boundaries of usual release. Review for Kauan's "Sorni Nai"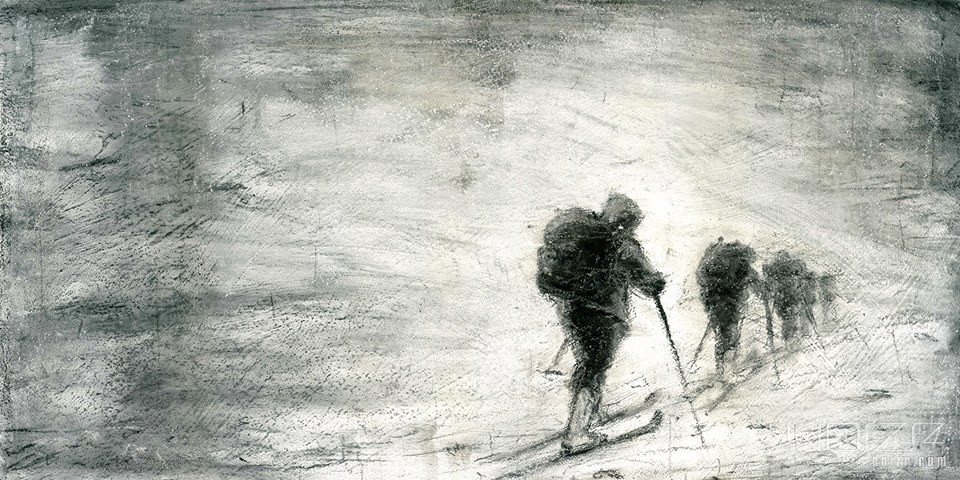 "Dyatlov pass" is today's name of the certain area in the Northern Ural that still hides the truth of nine Soviet tourists' death. On the 28 of January 1959, Igor Dyatlov and the group of tourists went on a campaign with the goal to overcome the dead winter and 350 km of uncertainty, rising Northern Urals mountains. For two weeks the group had to reach the end point. From the 17 of February, having no news, people started searching for the group, but there were no results for a long time…

Kauan is the Russian-Ukrainian project that has established itself in the genres of doom / folk metal / post rock, presented its sixth full-length album "Sorni Nai", which was released on the 20 of October via the Finnish label Blood Music. The conceptual CD is dedicated to the Dyatlov group incident and the legends of Sorni Nai, also known as the "Golden Goddess" of Ural tribes. It is a 52-minute story that takes the listener on the heavenly steep snow-covered mountains. Deep atmosphere, enhanced by the seven tracks continuity makes literally possible to immerse in the event of the fatal campaign. To feel those discrepant emotions like enthusiasm, hope, followed by fear, desolate and cold.
Today, Kauan consists of the Russian and Ukrainian musicians. On the record, you can hear melodic guitars, bass, keyboard support, viola and the vocals that alternate from clean to extreme sounding. Some sessional participants were invited to perform the parties of stringed instruments, which often appear in the works of the band. Thus, the music of "Sorni Nai" filled with infinitely sympathetic notes of the violin and cello. In other words, the small orchestra team gave the album exceptional sounding richness with fantastic instruments and effects support.
"Sorina Nai" due to its content and the emotional sequence goes far beyond the boundaries of usual release. Like a horrible retelling, the album gradually leads its listeners along mountain paths, revealing the picture of cold infinity. The music supported by squally winds, distant birds and lonely snow crunching under the tourists' feet — all of these create a striking tangible atmosphere.
Just a few days after the release, we caught the following message on Kauan's official Facebook page: "Yeah! We reached the #1 best-selling metal Bandcamp chart and #3 on the whole site. We are very grateful to everyone for their support and interest!". It turned out that the album was accepted quite positively and even was called a masterpiece of the corresponding genre.
Already on November 7, the band will perform as a co-headliner at Doom Over Kiev VII festival, sharing the scene with the British performers Antimatter and Pantheist.
By Yuri Somov