"Beyond the Bestial" is an unfinished story": Interview with Khaoth from Khors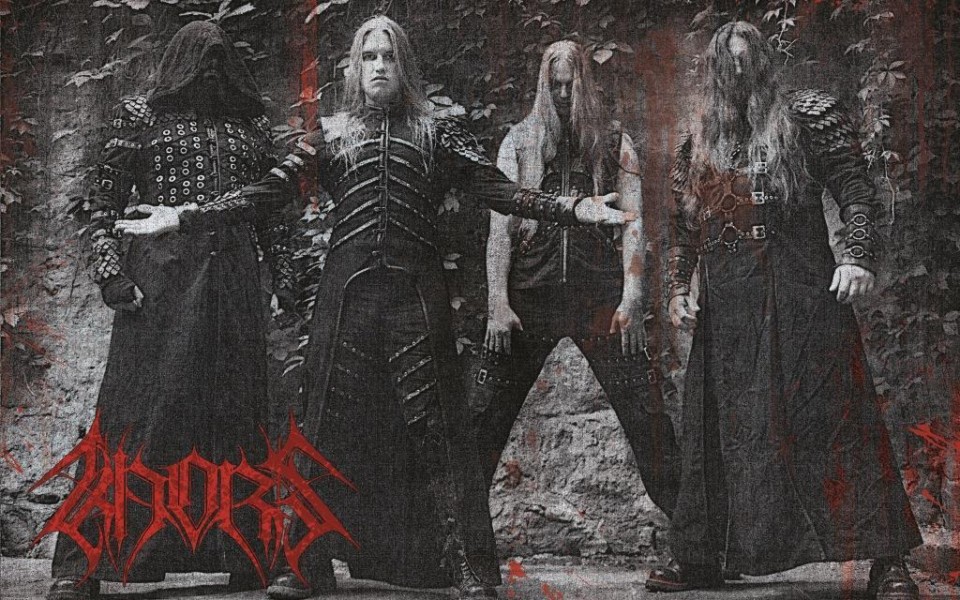 During their 15-year career, Khors has become one of the most well-known and respected Ukrainian black metal bands. In honor of the release of the new EP "За межами тваринного (Beyond the Bestial)", Noizr Zine interviewed Khaoth, the band's drummer and part-time organizer of the Kyiv-based metal festival Oskorei, asking him about the new release, collaboration with Candlelight Records and Ashen Dominion, and the Ukrainian black metal scene.
Khors has experienced a pretty successful career so far, have you found much resistance in getting the band recognized outside of Ukraine?
Khaoth: Talking about recognition, to be honest, we actually didn't do anything deliberately for this — our label does this. If we talk about a career in the context of concert activity, then this task still remains difficult.
As one of the most iconic Ukrainian metal bands, what do you think separates the Ukrainian scene from others within black metal?
Khaoth: It's not so easy to do this, being a part of Ukrainian black metal scene. "The big one is seen from a distance" (с). For me personally, there are a handful of fundamental works by Kharkiv-based bands, which formed the so-called Ukrainian black metal phenomenon. Now this phenomenon is quite wide, so a limited number of attributes is hardly applicable to it.
Your EP "За межами тваринного (Beyond the Bestial)" came out on December 8, what can you tell us about this release?
Khaoth: This release is a speed champion. We didn't do anything new for a very long time, and in about the first half of the year (2018) we gave ourselves the task of releasing a couple of new songs for the Oskorei festival, that is by the beginning of December 2018. Let me note: not just compose and write, I mean exactly releasing — what we've successfully done. Three new songs — three different approaches while working on them: from scrupulous to spontaneous, but finished since the first "jam". Moreover, the EP format is great for trying out new experiments — something that we often work on. And then 3 old songs from the album "Mysticism" were re-recorded in honor of its 10th anniversary.
How you think that your newest EP is different to your last release "Night Falls onto the Fronts of Ours"?
Khaoth: First of all, because it's an EP, not a longplay. In other words, this is not a finished story, just a few chapters. For those who are quite familiar with our works — in musical terms, this is more mature material. What exactly makes it related to "Night Falls..." is that this material is not for complete immersion from the first jump. This is a material with dozens of semitones, which are unlikely to be revealed at the first coming.
Why did you decide to release this EP via your own label Ashen Dominion, instead of Candlelight?
Khaoth: For a variety of reasons. First of all, because of efficiency again. Candlelight Records worked on "Night Falls…" 9 months. Secondly, Candlelight unlikely would be very interested in the physical edition of EP and, thirdly, if it even came to issuing on a physical medium, Candlelight would prefer the anachronistic jewel case CD format.
You have already collaborated with foreign labels within Khors and in other musical acts (Nokturnal Mortum, KZOHH). What would be the pros and cons of such cooperation? What do you think young bands should be ready for while trying to get such a contract?
Khaoth: The pros are obvious. The label is interested in sales and, as a result, you get a better promotion than you could provide for yourself. Naturally, we are talking about active labels. Here is also a reference to the first question regarding the band's recognition — and here a well-known label will definitely help us. There are also disadvantages, such as copyrights, although this can be regulated in the contract, and a limited number of copyrights and mentioned before, promptness. In general, it's very important to regulate all essential issues when signing the contract, and then the solution of controversial issues, that will arise during the collaboration, will be much easier to solve.
Those Ukrainian metal bands, that have a lot of Ukrainian culture elements (Ukrainian lyrics, folk instruments related to Ukraine) have special popularity and respect abroad (Khors, Nokturnal Mortum, Drudkh, Kroda, etc.). Why do you think it resonates with a foreign audience?
Khaoth: If we drop the trend factor and financial investments, the request for authenticity has been and remains in the world. Personally, I think that Ukrainian Black Metal managed to grow in its own special form.
Noizr: Order Khors' new EP "Beyond The Bestial" via Bandcamp and Ashen Dominion.
Interviewed by Dan Thaumitan
Translated by Yurii Somov and Anastezia G.