10 metal music documentaries to keep you occupied through any pandemic, zombie outbreak or apocalypse!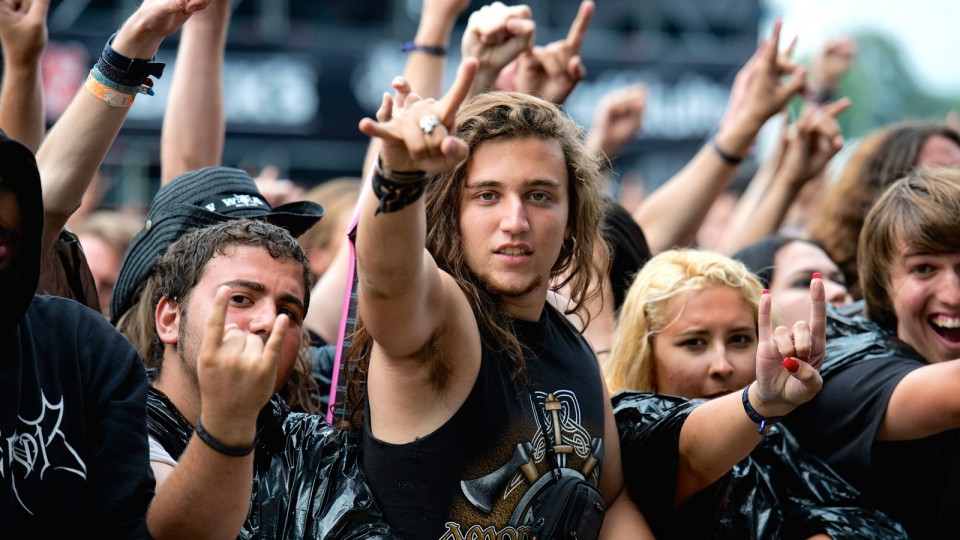 Noizr Zine's selection of documentaries about extreme metal music, regarding heavy metal, death metal, thrash metal, black metal, and movies dedicated to multiple genres which are worth watching at home and forgetting the chaos outside.
"Metal: A Headbanger's Journey" (2005)
The film directed by Sam Dunn is perhaps one of the best documentaries about metal music. "Metal: A Headbanger's Journey" is done so well and features lots of interesting information from the musicians themselves that it can captivate even those who are not really interested in heavy and extreme metal.
"Metal Evolution" (2011)
Another creation of Sam Dunn: a documentary series that includes 12 episodes which study the origin of metal, its development in the USA and the UK and its further evolution into subgenres (new wave of British heavy metal, glam metal, thrash metal, grunge, nu metal, shock rock, power metal, prog metal, and extreme metal).
"God Bless Ozzy Osbourne" (2011)
An honest story about a heavy metal icon. "God Bless Ozzy Osbourne" tells about the musician's first fame and success within Black Sabbath, his solo career, and his fight against alcohol and drug abuse.
"True Norwegian Black Metal" (2007)
Documentary by VBS/Vice Magazine. "True Norwegian Black Metal" mostly focuses on aspects of the life of black metal vocalist and satanist Gaahl, renowned for his work with Gorgoroth.
"Black Metal Satanica" (2008)
A detailed documentary that explores the origins, foundations, and philosophy of the Scandinavian black metal scene.
"Until the Light Takes Us" (2009)
The film tells the story of the black metal music genre using a video interviews with Norwegian musicians, including Gylve "Fenriz" Nagell (Darkthrone), Varg "Count Grishnackh" Vikernes (Burzum, Mayhem), Jan Axel "Hellhammer" Blomberg (Mayhem), Olve "Abbath" Eikemo (Immortal), Harald "Demonaz" Nævdal (Immortal), Bjarne Melgaard (visual artist), Kristoffer "Garm" Rygg (Ulver, Arcturus), Kjetil "Frost" Haraldstad (Satyricon, 1349, Keep of Kalessin), Bård "Faust" Eithun (Emperor).
"Death Metal: A Documentary" (2003)
Who can tell about the musical genre better than its representatives themselves? "Death Metal: A Documentary" abound with interviews from bands such as Mortician, Immolation, Amon Amarth, Seance, Malignancy, Brutal Truth, Suffocation, God Dethroned, as well as musician Peter Steele.
"DEATH by Metal" (2018)
A documentary about one of the most important death metal bands and its creator, Chuck Schuldiner. The film features exclusive interviews that give a great impression of the cult musician and his heritage.
"Get Thrashed: The Story of Thrash Metal" (2006)
American documentary filmed by Rick Ernst which tells the origin and formation of the thrash metal genre and features interviews with Lars Ulrich (Metallica), Sully Erna (Godsmack), Frank Bello (Anthrax), Death Angel, Dave Mustaine (Megadeth, ex-Metallica), and many others.
"Metallica: Some Kind of Monster" (2004)
A documentary about the most well-known metal band in the world, Metallica. In addition to the story about the creation of the album "St. Anger" (the film is named after one of the record's song), "Metallica: Some Kind of Monster" also shows a lot of studio rehearsals and footage of the band's concert performances. The documentary won the Independent Spirit Award for Best Documentary Feature.
By Anastezia G.