​New species of giant prehistoric worms named after Cannibal Corpse bassist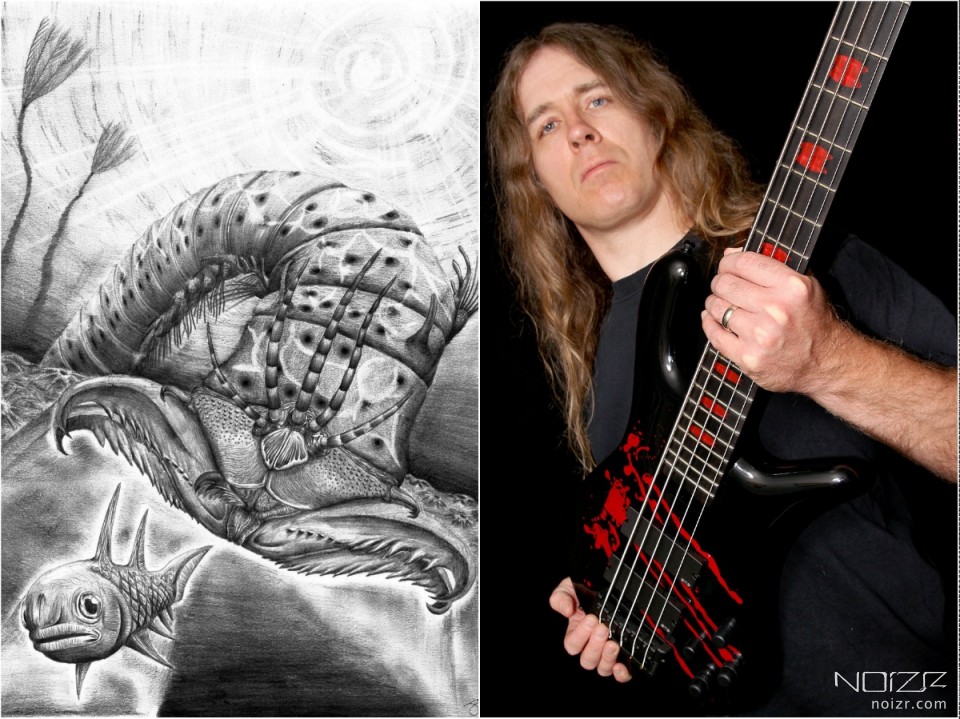 The international team of scientists discovered a new species of giant prehistoric worms that lived 400 million years ago. It's reported by Phys.org with reference to Scientific Reports.
Unexplored animal fossils, which belong to the group of polychaete worms, stored at the Royal Ontario Museum in Canada. The new species was named "Websteroprion armstrongi" in honor of Derek K Armstrong, who found the remains in 1994, and the bassist Alex Webster of death metal band Cannibal Corpse, who "can be regarded as a 'giant' when it comes to handling his instrument".
Websteroprion armstrongi is unique among fossil worms and possessed the largest jaws ever recorded in this type of creature, reaching over one centimeter, with the body — up to one meter.
Meanwhile, a resident of Zaporizhia, Ukraine, proposed to rename Kamyanohirska street into Kanibalkorpska ["Канібалкорпська" in Ukrainian] in honor of Cannibal Corpse.
Photo credits: Websteroprion armstrongi — artistic reconstruction by James Ormiston, Alex Webster's photo is taken on metal-archives.com