​"The Doors: Live at The Bowl" to be screened on September 25 and 26 in Ukrainian cinemas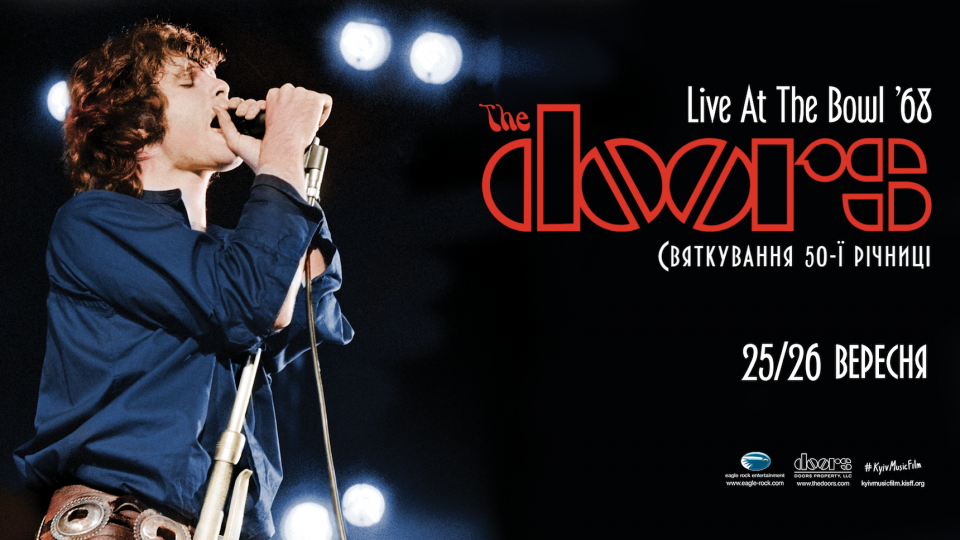 The concert film "The Doors: Live at The Bowl", timed to the 50th anniversary of the band's legendary show, to be shown in Ukraine on September 25 and 26. The screening sessions will be held in cinemas "Kiev" and "Ukraine" in Kyiv, as well as in "Planeta Kino" theatres in Kyiv, Odesa, Kharkiv, and Lviv.

Read also: For the first time on Liberty Island. Review for The Rolling Stones' film "Havana Moon"
"The Doors: Live at The Bowl" is a recording of the band's performance which was held on July 5, 1968, at the amphitheatre Hollywood Bowl. Later the album was withdrawn from production due to the release of the collection "In Concert", which absorbed some of the records of this show. The video of the concert in a separate version is currently available only on DVD.
Read also: State-of-the-art approach. Review of "Muse: Drones World Tour" concert film
Tickets for "The Doors: Live at The Bowl" are available on KyivMusicFilm website.
Event on Facebook