Elderblood release their second album "Messiah"
Kharkiv-based symphonic black metal band Elderblood released the new album "Messiah". The release took place on May 27 via the French label Osmose Productions. Above you can listen to the record's opening track "Thagirion's Sun". The full stream is available on the label's website.

In the interview with Noizr Zine, the band's leader Astargh told us about the release's concept:
"The new album is the next step for the band. Major step or small, time will show. We have changed, become more angry, our music has become more aggressive. In a nutshell, the concept of "Messiah" is Adept's Way. It is a journey through the abyss, through the serpentine burrows, through Klippoth. Instead of returning to the carefree childhood, which is preached by "light" religions, a Wanderer continues to seek knowledge for revealing the wisdom of the unknown. Last eleventh step brings to the deepest secret, beyond the edge of the Universe. The song "Adamas Ater" is about this step."
The artwork was made by the Russian artist, who used his own blood to create a cover:
"The basis for the cover artwork was a picture "Messiah" by Merknet's vocalist S. Mortem. The album was named after it. I've been interested in his works for quite a long time. He uses ashes and his blood as a working material. But the main thing in his paintings is the abyss, which gazes into the beholder. Evil in his pictures has nothing to do with the generally accepted understanding of human evil. It is harsh and detached in its destructive power."
The album is available on CD Jewel case and on vinyl in a limited to 500 copies.
Tracklist:
Thagirion's Sun
Invocation of Baphomet
Devil in the Flesh
Leviathan
Satana
In Burning Hands of God
Adamas Ater
"Messiah" cover art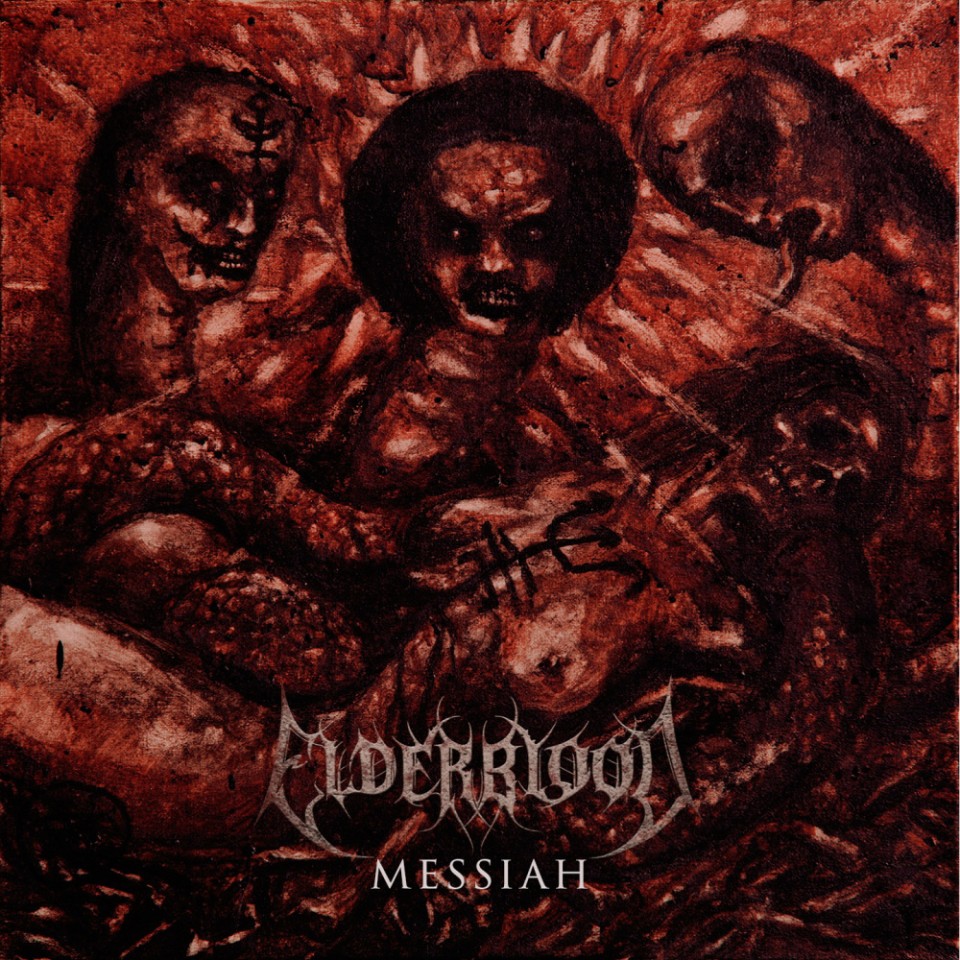 See also: