Black Friday: Sales for Noizr CDs and merch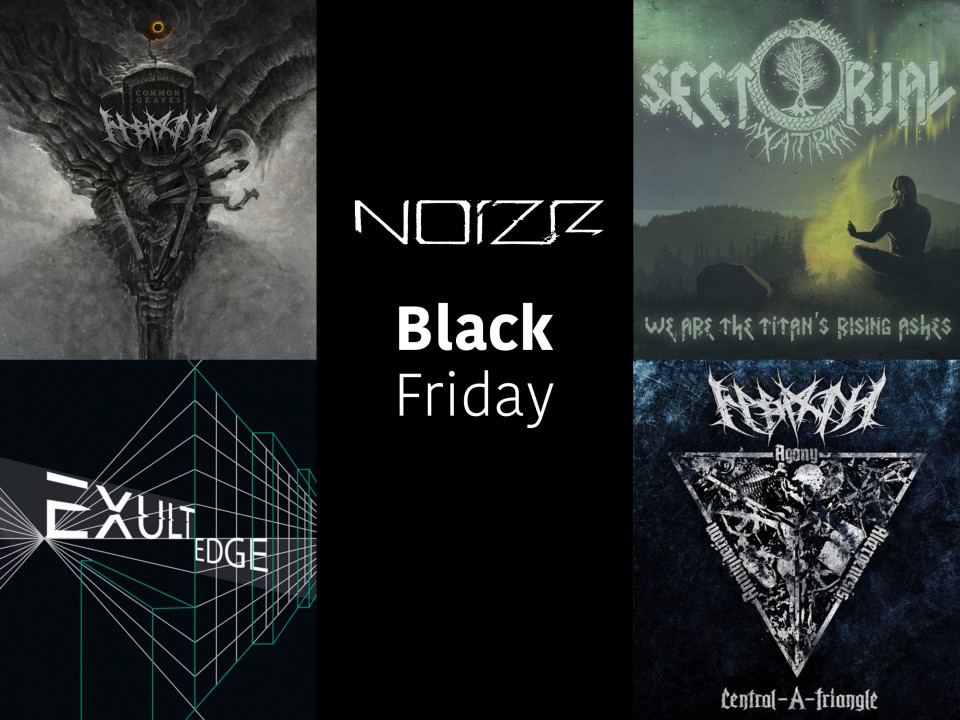 On the last week of November, releases of Noizr Productions on CD can be purchased at reduced prices in packages via Bandcamp. Offer ends on November 30. Ships Worldwide.
Get 3 CD digipaks by the price of less than 2 (approx. $6.66 per disk!). Some CDs are limited, so may be replaced if sold out earlier. You will get Bandcamp codes for each release you choose for FREE download (if available on our profile).
OPTIONS
Nabaath "Common Graves" (2015), "Central-A-Triangle" (2011), "Back of Beyond" (CD/jewel, 2008)
Sectorial "W.A.T.R.A." (2015), "E.A.R.T.H." (2012)
Exult "Edge" (2014)
Nabaath's T-shirts, artwork by Toshihiro Egawa
Nabaath's Long-sleeves, artwork by Toshihiro Egawa
Sectorial's Branded W.A.T.R.A. Shirts and T-shirts Exclusively Designed by X ninja
P.S. Prices in our store will also grow since 2017, so this is the last chance to get a low price. Shipment is also with a reduced price! Shipping out on or around December 1, 2016: https://noizr.bandcamp.com/merch